One simple way to start saving money.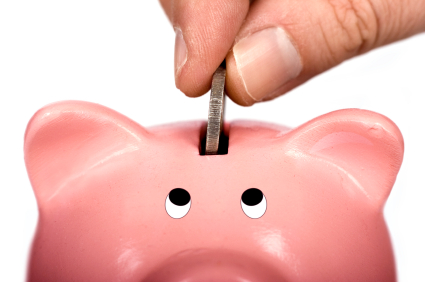 Many people find it difficult to save money. I know I certainly do. I see a new gadget at the Apple Store or a nice shirt at Bloomingdales and poof… money disappears like a bad magic trick. But one habit I have made a point of keeping since I was younger is a pretty ingenious way to save money.
A few months ago I went to Costco and bought a big bucket of cashews for $16. After enjoying the cashews over the following weeks I washed out the container and began putting all my lose change in it at the end of every day or whenever I had lose change. Another span of time passed and this huge jug of change was full. I took it to TD Bank, where if you should happen to have an account there, they turn your change into cash via their Penny Arcade service at no charge. Coinstar charges 6% so the TD Bank option is clearly better.
With this very unexpected and pleasing amount of cash on hand I dumped it all into a savings account. This initial jumpstart to saving money inspired another responsible habit. Most banks have a service where they automatically take a designated sum from your account every month to put into savings. I signed up. So the key tip here is just start saving. A great method is to save loose change in a cashew bucket like I did. Even if its a few nickels a day. Because once you start and persist, it is relatively easy to keep going. Before you know it, you'll have a pretty respectable savings account. At least in your eyes.