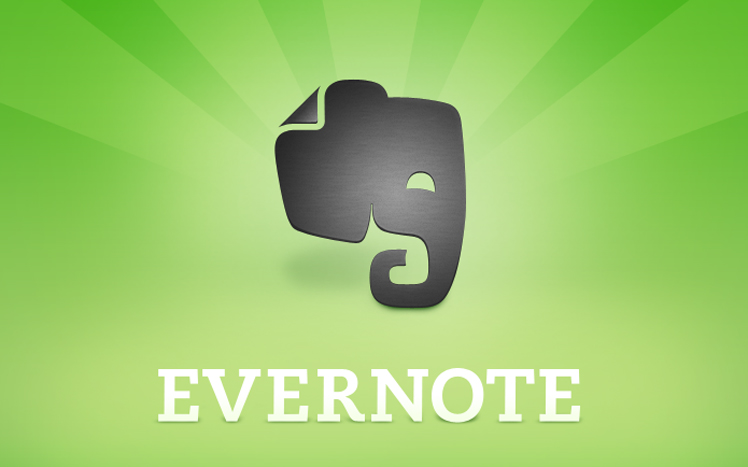 Recently, I went to the Apple Store and purchased myself the entire Apple line up (Macbook Retina and iPad Mini Retina)  to handle my web design and general marketing consultancy for L&A's tax practice. I made the decision early on to attempt to use these pieces of equipment to the fullest of there capabilities. While I have certainly been using my Macbook and iPad day in and out, I wasn't quite fully justifying the price tag. Until a few days ago that is.
I was reading an article on the journal of accountancy website and stumbled across the mention of an app called Evernote. It praised the app so I decided to delve deeper. I did a little research and every article and online review I read about it was border line raving about Evernote. Then I decided to download it and to my surprise again it was free.
At first, I was skeptical and said to myself "How can I use Evernote?" I used it for a few hours and was exposed to its vast universe of possibilities. Best of all they sell hardware and other accessories to compliment Evernote specifically made for use with the app. For example, on Evernote's website a scanner that automatically organizes all scanned materials such as receipts, tax documents, spreadsheets and the like.
But why is this relevant to me? The client? The answer is simply because it would make life easier especially pertaining to the process of tax prep. The app has a specific tool to photograph documents, receipts and tax forms. A client could use this to organize their tax documents DIGITALLY! First, upload of all your relevant tax documents onto Evernote either via a scanner or the document camera provided with the app. Second, make notes of concerns or issues in Evernote and record questions for your accountant and then email it. Keep receipts specific to tax deductions in one place without the "shoebox" mess of wrinkly papers. It's pretty brilliant when it comes down to it. In your tax note or notebook (Evernote slang) you can record the entire consultation feature with your tax professional and save it in your digital tax file. But to truly understand the power of Evernote, I highly recommend you try it out and give it some time. It does take a little while to realize how great Evernote really is. There are so many features I didn't mention here. And Evernote is free at entry level after all.